Surrey Heath's Mayor, Councillor Helen Whitcroft, joined Mindenhurst's monthly community drop-in at the project office on Wednesday 31st August to announce the winner of this year's Wild Photography Competition.
The local wildlife competition was launched during Wild Week which saw a range of activities held across Mindenhurst. The competition was open to all residents living on or around the development site at Deepcut.
Local resident, Jurgita Valaitytė-Gulbiniene, captured the winning photograph which showed a deer peering through the grass. Jurgita was awarded a framed print of her photograph plus a National Trust voucher worth £40.
Mayor Helen Whitcroft said: "It was such a joy to see all the wonderful photographs of local wildlife which our talented community have taken, and I would like to thank everyone who took part. As the quality was very high, it was difficult to pick just one, however, I am very happy to announce that Jurgita Valaitytė-Gulbiniene is the winner of the Mindenhurst Wild Photography Competition '22, with a striking photograph of a deer. I was immediately drawn to the image since they are so associated with our local green spaces. The soft focus in the foreground really draws your eye to the deer in the centre which is looking directly back at the viewer."
Niki Dufour, Community Relations Manager at Mindenhurst, said: "The Wild Photography Competition is just one in a host of events we've been running this year to bring the community together and celebrate our beautiful surroundings. We were delighted by the enthusiastic response to the competition and the standard of the entries, residents can view this year's standout entries and find out how to get involved in other events by visiting the Mindenhurst website or liking our Facebook page."
View all the submissions below:
What else is on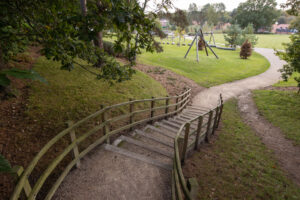 20/10/2023
Enjoy walking? Why not take part in the Mindenhurst Step Count Challenge!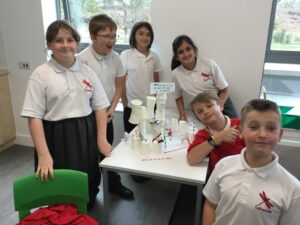 19/10/2023
The Mindenhurst team supports newest members of the community, Lakeside School