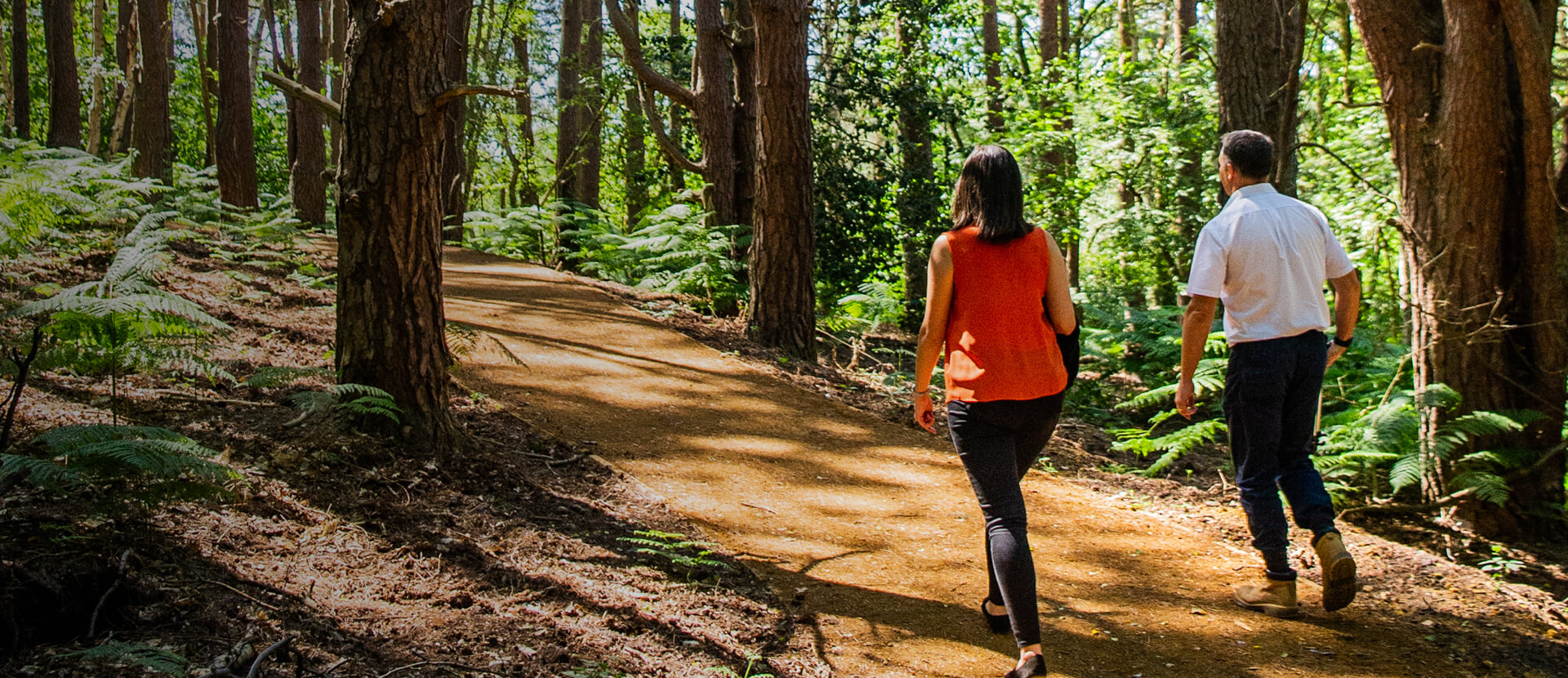 Walking
Mindenhurst is surrounded by a variety of existing landscaped spaces and mature woodlands connected by a network of Public Rights of Way, footpaths, and informal tracks.
Living at Mindenhurst means you can access your neighbourhood, and its range of local facilities, as well as the existing village of Deepcut all on foot. Frimley Green is located approximately 1.7km walking distance from Brunswick Road.
Walking is one of the simplest, healthiest and cheapest ways to get around. At Mindenhurst, good quality, direct and well lit pedestrian routes are provided, connecting with existing footways and public transport routes as well as local facilities and existing leisure routes into the open countryside.
Aside from being the most environmentally friendly way to travel, walking has other benefits. Walking regularly will provide genuine health benefits. For adults, 30 minutes of walking five days a week dramatically cuts the risk of developing heart disease, diabetes, obesity and some cancers. It also reduces cholesterol, lowers high blood pressure and is good for your sense of well being.
So why not join a health walk? Please see the below links which will help you find out more about free walking groups and evens across Surrey Heath.