Current Activities
Work to the Minorca Road temporary footpath is ongoing.
Keltbray have started remedial works to the cycle path on Frith Hill  – this includes earthworks, landscaping and installing fencing.
Connells are continuing their work on Cyprus Road. They have finished trenching for the cable installation and will be casting the substation base this week ready for cable installation by UKPS next week.
Scofell are working on the Eastern Landfill constructing a footpath.
Forest will be starting to erect the traffic management (temporary traffic lights) up at the Basingstoke Canal this week. This will allow Connells to set up for their works on the towpath of the Basingstoke Canal ready to install the new canal steps.
There are internal building surveys being carried out in the RLC HQ off Newfoundland Road during the day and bat surveys at dusk and dawn.
What else is on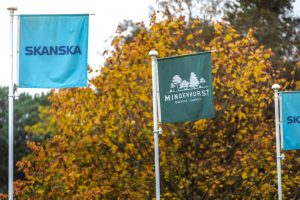 News
We were delighted to accept a Certificate of Excellence from...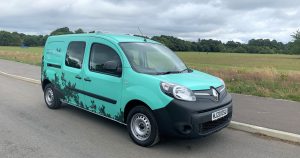 Latest News
Our new electric van is helping us make an active contribution to a green...