In celebration of Women in Construction Week, we want to raise awareness of the opportunities available for women and emphasise the growing role women play in the industry.
As part of our celebration, all the women in the Mindenhurst project team are sharing their experiences and offering some advice for anyone considering a career in construction.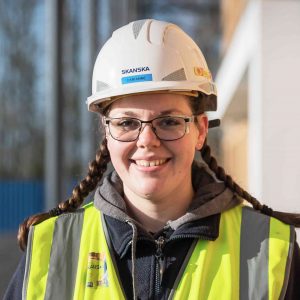 Carianne McIntosh
Role: Senior Construction Manager
Number of years in the Construction Industry:  9
What does your job entail:
I look after the construction elements of the site and together with my colleagues Ed, Mike, and Rob, we are responsible for all of the construction at Mindenhurst.
I am involved from planning stage to handover. I get involved with putting together methodology documents for the Council, ensuring that designs are constructible, on time, to budget and are suitable for the end user (the existing and new residents).
I also ensure the correct designs are built on site, and most importantly I ensure that my operatives work in a safe and healthy manner so that they go home to their families at the end of the day.
.
What you like about your role:
My work changes on a daily basis and I really enjoy the variety that I get to experience. I also enjoy the variety of personalities and skills I get to work with on a daily basis – I learn something new every day and get to meet some of the most skilled tradespeople. I like that all types of people can work in the Construction Industry – from those who are very methodical and enjoy the office environment, to those people who work best when they learn through 'doing' and enjoy working on site.
I take great pride in knowing that I am helping to provide the infrastructure we need for our future. I help build hospitals that will care for the sick, training facilities that will train our future service people and developments that will become forever homes.
How you got to where you are now?
From a very young age I used to travel to London to work with my dad some weekends. During this time I saw the construction of The Gherkin in London. It quickly became my favourite building and still is to this day!
I went to a Girls Grammar School and knew that I wanted to work in the Construction Industry – I was the only female to go into Construction during the 20 year career of my Careers Officer.
When I found out that Skanska built the Gherkin, I knew I wanted to work for them. So I applied for the graduate scheme and was successful!
I have worked on the Royal Papworth Hospital and Worth Down Camp so far during my career with Skanska, and I look forward to working on many more projects that add value to our communities.
Advice for young people thinking about future careers in the industry?
Working in Construction doesn't always mean working out on a wet and dirty site. We have so many roles that require different sets of skills – from commercial teams, to designers, engineers, construction managers and tradespeople.
Construction is changing from the image that it has held for decades – we actively encourage diversity, inclusion, health and wellbeing and we offer so many routes into the industry – from apprenticeships to graduate schemes. The construction industry has a place for anyone that wants to make a positive difference to society.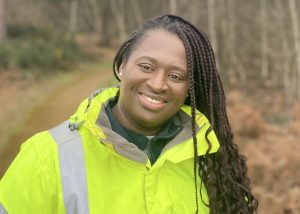 Efua Derby
Role: Project Surveyor
Number of years in the Construction Industry:  5
What does your job entail:
I manage the contractual and financial aspect of construction projects and enhance value for our client's money. My daily activities include preparing tender and contract documents based on a client's requirements, carrying out cost analysis and monitoring cost variations from the start construction project till the end.
What you like about your role:
I enjoy working with like-minded colleagues in completing a construction project. I enjoy working with the different designers and builders who work together to see that a project is completed to a Client's specification.
How you got into to where you are now?
My dad was a subcontractor and usually required the services of a quantity surveyor whenever he had to submit a tender. As a child I was happy to add up various costs on each sheet for the QS, over time, I developed an interest in reading the tender documents. In the years after I started my family, I began to think a lot more about starting a career in construction. Having researched about Quantity surveying, I enrolled into university to study quantity surveying for my master's degree. I got a trainee role with a consultancy while in university that facilitated learning on the job. I recently joined the commercial team at Skanska Deepcut, to assist with the procurement and management of construction packages.
Advice for young people thinking about future careers in the industry?
The construction industry has numerous jobs that are not the popular roles, there are many avenues to join the industry such as apprenticeships and graduate programs. I'd encourage the youth to search up these online. You'd be amazed at what comes up.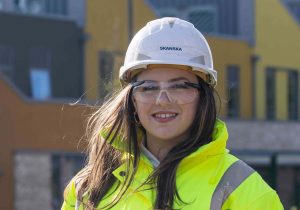 Hannah O'Kelly
Role: Environmental Advisor
Number of years in the Construction Industry:  3.5
What does your job entail:
Supporting the project team in ensuring environmental compliance is being met on site; undertaking environmental inspections; collecting and reporting environmental monitoring information; planning and monitoring ecological mitigation on site; supporting the delivery of BREEAM certification for new buildings and producing environmental management documents.
What you like about your role:
There is lot of variety in what I do on a daily basis which keeps things interesting! Deepcut is a big site with a lot of environmental considerations and constraints so its been a great first project to work on for me and I have learnt a lot in my time here. I am passionate about the environment and its great seeing important issues such as carbon reduction and biodiversity becoming much higher up on the agenda in the construction industry.
How you got into to where you are now?
I studied Physical Geography at University and whilst there I managed to get some environmental consultancy work experience in the summers . I really enjoyed this and enjoyed the mix of being in the office and getting out on site and this helped me decide I wanted to work in the construction industry. After graduating in 2019 I started a 3-month internship with Skanska at Deepcut, after which I was asked to stay another year as an environmental assistant, and then was given a permanent role as an Environmental Advisor last year.
Advice for young people thinking about future careers in the industry?
Do your research into what you might enjoy as there are so many different roles with construction, and a huge variety of different sectors that you can work in. If you are able to get work experience it's a great way to see what you enjoy doing and make connections. It's good to remember you are never stuck on one career path and people have unexpected ways of getting to where they are today!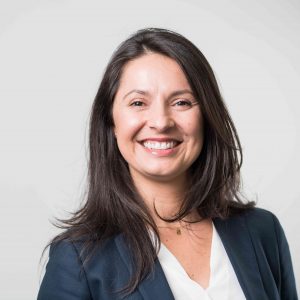 Leisliane Garcia
Role: Development Director
Number of years in the Construction Industry:  16
What does your job entail:
As a development director I am responsible for overseeing all aspects of a development project, from land disposal, planning, design to construction and completion. This means I get to see the project come to life, which can be a highly satisfying experience.
I often work with a team of professionals, including architects, engineers, contractors, and other specialist. As a leader of this team, I get to guide and motivate my team members to work together towards a common goal.
In addition, my role can encounter unexpected challenges, such as design issues, supply chain disruptions, or weather delays. As a project director I am responsible for finding solutions to these challenges, which can be intellectually stimulating and rewarding.
What you like about your role:
The best part of my job is the sense of accomplishment that comes from delivering a successful project and seeing the positive impact it has on the community.
How you got to where you are now?
After completing a degree in business management, I decided to move to the UK to pursue further studies in finance. Influenced by my father lifelong career in the construction industry I found an opportunity to work for Skanska as a sponsored student in quantity surveyor, which it was a career path that would give me the practical opportunity to learn various aspects of a construction project with a direct focus of the commercial and financials. This path gave me the step-in stone to expand my experience and knowledge and to develop my career to where I am today.
Advice for young people thinking about future careers in the industry?
Remember that a career in construction can be challenging but also rewarding, with opportunities for growth and advancement. By being proactive, adaptable and committed to learning and growth, you can build a successful and fulfilling career in the construction industry.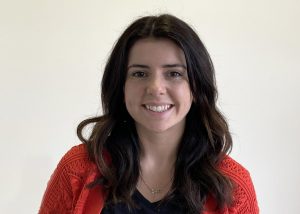 Mary Kinsella
Role: Senior Health, Safety and Wellbeing Advisor
Number of years in the Construction Industry:  7
What does your job entail:
Inspecting worksites and equipment, conducting training and safety orientations, and developing and implementing safety protocols. Additionally, I provide advice to help ensure the safety of workers and others on site.
What you like about your role:
I enjoy being able to use my knowledge and experience to make a positive impact on people's lives. I also appreciate the opportunity to work with diverse teams and help to create a safe and healthy work environment.
How you got into to where you are now?
I began as a weighbridge operator for a waste management company. An opportunity arose to join the health and safety team and transfer to the demolition department. I took the opportunity and never looked back!
Advice for young people thinking about future careers in the industry?
Do it! The construction industry offers a wide range of exciting and rewarding career paths, plus you get the satisfaction of knowing that you are helping to build the future. There is such a variety of jobs within the construction so there is a job role to suit everyone.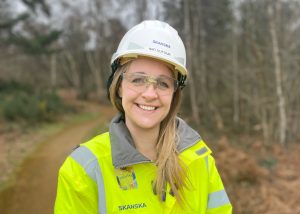 Niki Dufour
Role: Community Relations Manager
Number of years in the Construction Industry:  13
What does your job entail:
I am responsible for building relationships with our neighbours, keeping them informed, and responding to their concerns. I try to maximise opportunities for the local community to benefit from our work by arranging community events, volunteering, school visits, and supporting local charities.
What you like about your role:
I really enjoy the variety of my role. Every day is different which means that I am always learning, meeting new people, and taking on new challenges.
How you got to where you are now?
I studied Fine Art at university and never imagined I would have a career in construction. I joined the industry as a PA working with the Arup infrastructure team on the London Olympic Games. I left London after starting a family but I wanted to stay in the same industry as I enjoyed working as part of a protect team. My first role with Skanska was as Office Manager on the MOD training facility at Worthy Down, before moving to my current role on the Mindenhurst development in Deepcut.
Advice for young people thinking about future careers in the industry?
Don't set limitations on yourself, try to think past the stereotype of the construction industry. It is such an innovative, diverse, creative, and rewarding industry to work in.  There are a huge variety of careers available where you get the chance make a real difference to the built world and the communities in which you work.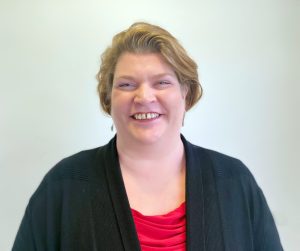 Susan Crookes
Role: Information Controller / Site Administrator 
Number of years in the Construction Industry:  13
What does your job entail:
As an Information Controller (formerly known as a Document Controller) you are responsible for quality checking all drawings and documents that make their way through the project DMS (Document Management System) from the tendering and design stages, right through to commissioning and handover of works to the Client.  The site admin side of things is always varied, you work closely with your team and support them where required.  Tasks can be anything from recording annual leave and staff whereabouts on the project right through to liaising with the subcontractors to collate the relevant paperwork and permits etc., for the safe running of site and delivery of the project.
What you like about your role:
Luckily for me, I enjoy every aspect of my job, mainly because I enjoy working as part of a team but still have my own responsibilities within the project.  I like to be organised and have a process for all my tasks, to ensure thorough and correct records are maintained, in my opinion, this role is ideal for someone of a similar mindset.
I feel very lucky to be in the position I am in now, because the nature of the project, which is set in the lovely Surrey countryside, and the environment is cheerful, motivating, and brimming with wildlife all around. Knowing that Skanska care very much for their responsibilities to the local community is paramount, for the future of our children, which is very reassuring.
How you got to where you are now?
When I left school, I went straight out to work in retail and progressed up the chain of command to become management.  However, I found there was very little on offer to me, to continue my quest to improve.  I decided to look for something new and I started work as an office junior which gave me the opportunity to learn and develop new skills.  I then moved into an admin/office manager role with Morgan Sindall, a construction firm working for Heathrow Airport Limited, in their Aviation division.  I loved working in the airport, being able to go airside, and seeing behind the scenes. I found this fascinating and led to me serving 10 years on the Heathrow framework for both Morgan Sindall and Balfour Beatty. During this time I really honed my skills in information control and project handover (Health & Safety files and O&M Manuals).  So, from there, I now find myself working for Skanska, and have been for a year now, in a similar role but improving and learning more about construction with each project.
Advice for young people thinking about future careers in the industry?
Never underestimate your ability to get where you want to be, you just need drive and the tenacity to succeed in life.  Due to the culture of construction, you meet many people from all walks of life, who become your work "family" and we all work together to go home safely and happy.  We are such a diverse industry, and we care for each other, regardless of background, creed or identity, not a bad place to spend your working week at all.
What else is on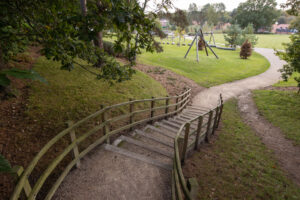 20/10/2023
Enjoy walking? Why not take part in the Mindenhurst Step Count Challenge!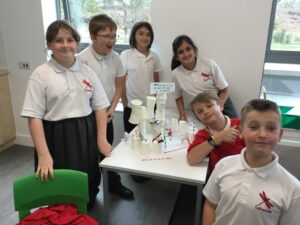 19/10/2023
The Mindenhurst team supports newest members of the community, Lakeside School