Local residents are free to enjoy some newly-opened outdoor public spaces now that the pond and village green areas have been completed.
Despite the disruption caused by Covid-19, the Skanska team was able to open these green spaces to the public at the end of May. The village green and pond areas are part of the development's planned community facilities. There is a new children's play area nearby, which we are pleased to open to the public on 4th July following updated government guidance. In addition, planning permission has recently been granted for the new village pub, The Frog, which will sit by the green.
Leisliane Garcia, Development Director at Mindenhurst, said: "We are really proud to welcome our neighbours to these new community facilities. The green's landscape design is based on heathland plants that reflect the natural ecology of the area and provide quality and sustainability. As lockdown restrictions begin to be eased, we are delighted to offer these outdoor spaces for the community to enjoy".
Works will be ongoing in areas to maintain and improve quality. Should you need to report an issue, please get in touch at hello@mindenhurst.co.uk.
What else is on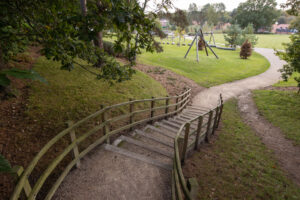 20/10/2023
Enjoy walking? Why not take part in the Mindenhurst Step Count Challenge!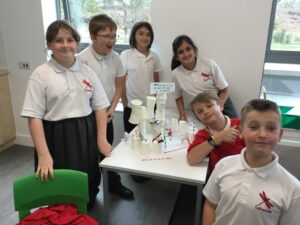 19/10/2023
The Mindenhurst team supports newest members of the community, Lakeside School