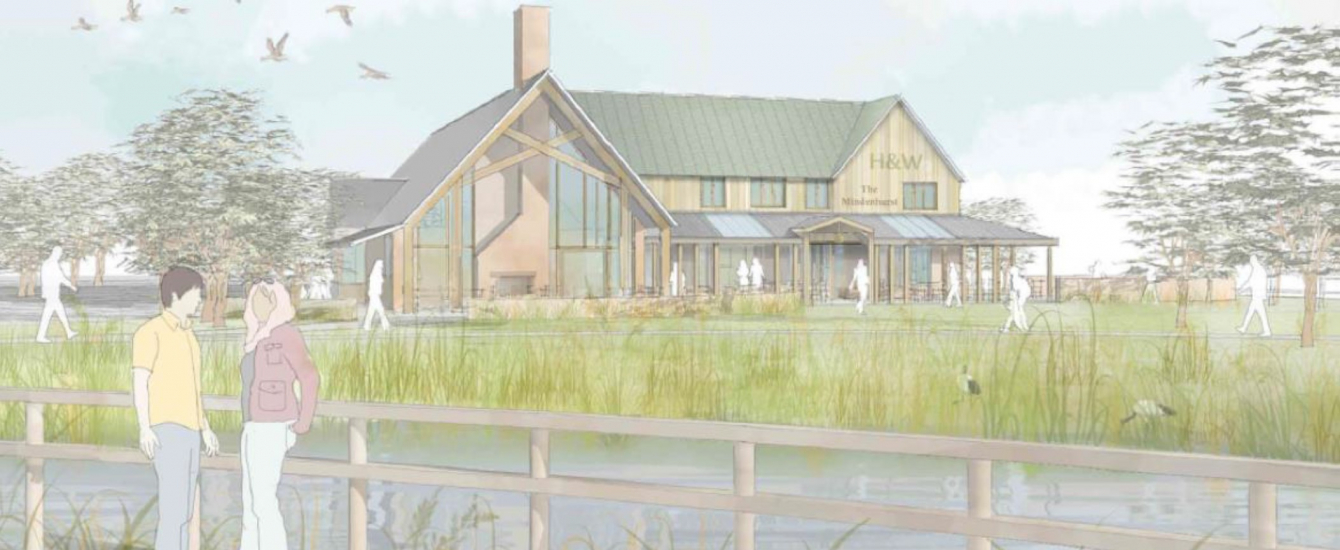 New Pub Update
Hall & Woodhouse is delighted to have started work on its newest pub at Mindenhurst. Construction work began in mid-July 2021 and is due to finish in February 2022. The pub will then open its doors and provide a warm "Hello & Welcome" to guests in March 2022. It will be a family-focused venue providing great food, drink and hospitality from breakfast to bedtime.
The pub will be called The Frog at Mindenhurst and takes inspiration (and its name!) from the adjacent pond. The site overlooks the village green and is roughly one acre in size.
The inspiration behind the design of the pub and the chosen materials both reflect the colours of the nearby Listed Church Building and the surrounding natural environment. The aim is to blur the line between the interior of the pub and the outdoors.
Guests will see splashes of green throughout the development, and it will have a contemporary look and feel, in keeping with the local housing being built. Key features include an extensive glazed gable end with an inside/outside fireplace and a large veranda.
Inside will offer everything from a warm bar area with a crackling fire, through to a pantry that's a great option for coffee and cakes, and a dining area where guests can enjoy fabulous food and while away the hours with good company.
For information on Hall & Woodhouse, please visit www.hall-woodhouse.co.uk.