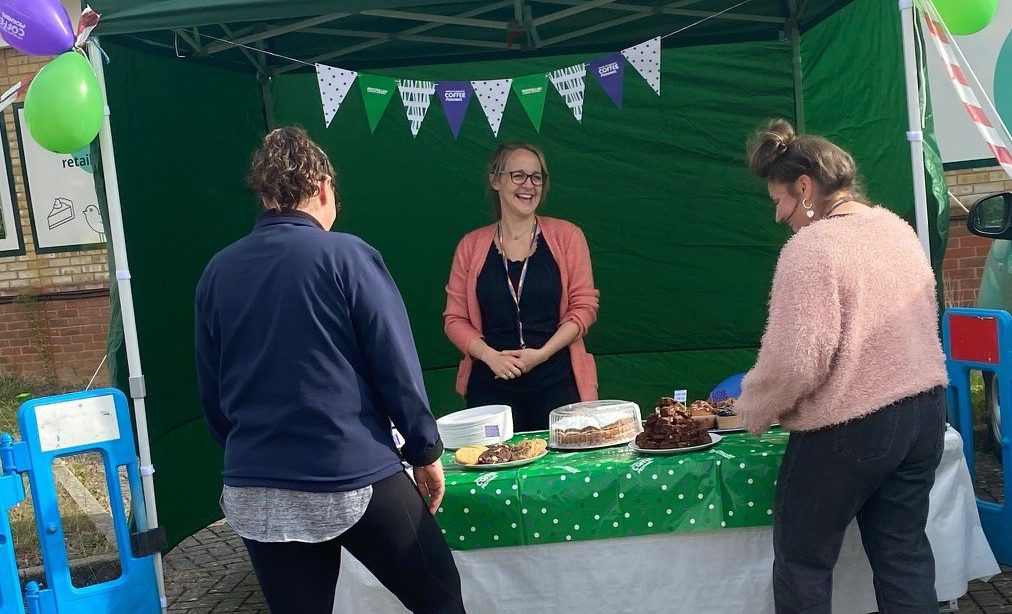 Mindenhurst Gets Baking for MacMillan
Mindenhurst held a community bake sale on Friday 24th September to raise money for MacMillan Cancer Support.
The event was held outside of Skanska's site office with a wonderful spread of sweet treats on offer for local residents and staff. The sale was a big success with a total of £136 raised for MacMillan.
The event was held as part of Macmillan's Coffee Morning, which sees community organisations all over the UK holding events to raise money for people living with cancer.
Niki Dufour, Mindenhurst's Community Relations Manager said:
"It was great to see so many people attend our community bake sale and every penny we raised will help MacMillan to support even more people living with cancer."