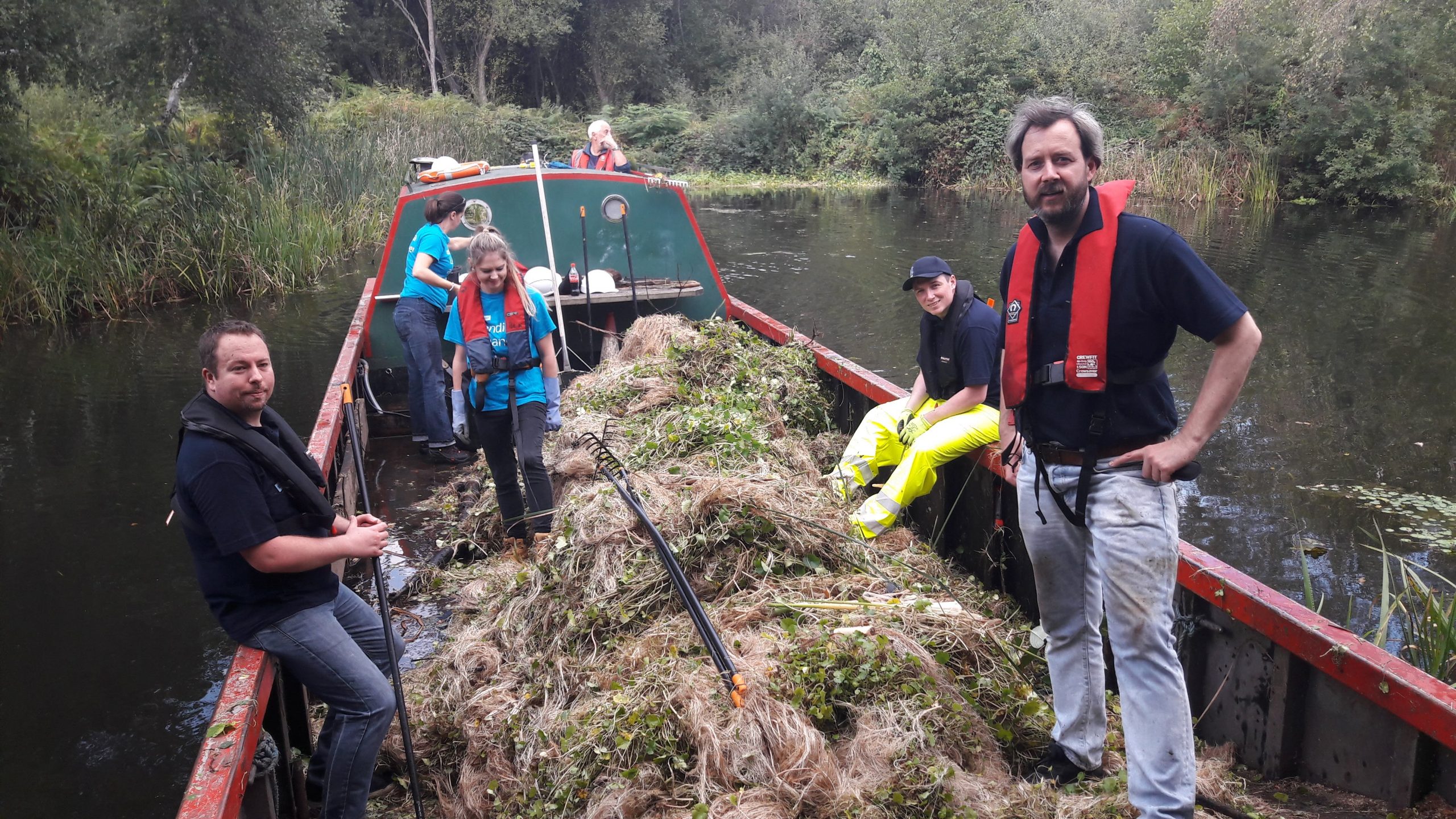 Skanska volunteers support Hope Hub and Basingstoke Canal Society
'Lend-a-Hand Week'
Each year Skanska employees receive additional paid leave to support local community organisations based in the areas Skanska operate in. This year, Skanska's Mindenhurst team has partnered with the Hope Hub and Basingstoke Canal Society.
The Hope Hub is a registered charity working to prevent and end homelessness in Surrey Heath Borough and surrounding areas. Skanska's Mindenhurst team volunteered with The Hope Hub to sort through donations and prepare food parcels for homeless residents and other vulnerable people.
The Basingstoke Canal Society promotes and campaigns for the sustainable future of the Canal as a navigation and public amenity. Skanska's Mindenhurst volunteers worked with Society volunteers to remove floating pennywort, which causes significant damage to existing plant life and makes it difficult to navigate the canal.
Leisliane Garcia, Skanska Development Director said:
"Lend-a-Hand Week is a fantastic opportunity for our teams to help give something back to the local communities we operate within. This year our volunteers were able to help vulnerable people access food parcels and help maintain a key natural asset in the area. Skanska is committed to helping to improve our local communities."