Construction Update - January 2022
1 – Drainage works will be taking place to the South of the Bovis site on Royal Way. There will be some disruption to the top of Royal Way but this should not affect access to the Central SANGs hut, and we do not anticipate any road or footpath closures.
2 – There will be works undertaken to the first bellmouth on Mindenhurst Road as you enter from the northern access roundabout. This will involve installing kerbs, edgings, and tarmac alongside lowering or raising manholes in this location. There will be some localised re-routing for pedestrians and this bellmouth will not be available for waiting or parking.
3 – Landscaping works will continue to the Green Swathe, including importing topsoil, planting and installing footpaths. These works will be coordinated with Cala to allow access to all areas. There will also be installation of bridges which will be positioned over the swale at the Green Swathe.
4 – Works will continue to Mindenhurst Road, including installation of fencing and bollards.
5 – Highway works will be continuing outside of the main military gate to complete the
highway in this location. For this, the front gate to the CALA development will be closed and access will be via the back of the site. This is anticipated to last for 3 weeks in March.
– Bat boxes will be installed around the site to rehome any bats that might be displaced by construction works ongoing around the development.
What else is on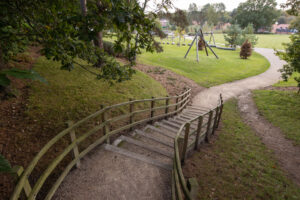 20/10/2023
Enjoy walking? Why not take part in the Mindenhurst Step Count Challenge!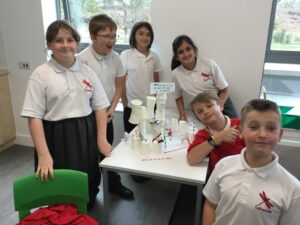 19/10/2023
The Mindenhurst team supports newest members of the community, Lakeside School