Construction Update - January 2022
1 – Continuing with soft and hard landscaping to form the footpaths located on the Green Swathe.
2 – Remedial works will be commencing on the eastern landfill to adjust the footpath located in this area. Planting will also continue to the eastern landfill.
3 – During January we will complete the remediation works on the Bovis Bank. Landscaping works will commence in this area which will include the planting of shrubbery
4 –Planting works will commence on the western landfill, which is the area opposite the Bovis Bank site, located just off the Royal Way.
5 – Works will commence to the CALA 2nd Phase Entrance (Parcel M2). This will include realigning footpaths and relaying the road. This should not affect access for current CALA residents but will affect deliveries for the new CALA homes being built.
6 – Maintenance works to the Central SANG and Village Green will continue throughout January 2022.
7 – Utilities will be installed in the multi-service utility trench located on Blackdown Road. These will commence on 4th January 2022 and continue throughout the month.
February –We will start preparation work for the external refurbishment of St Barbara's Church. This will begin with the erection of scaffolding and the felling of a tree on the right hand side of the church. The tree was causing damage to the church and is being removed with agreement from SHBC. Local residents will be informed about these works in advance but please check the news page of our website for current updates.
What else is on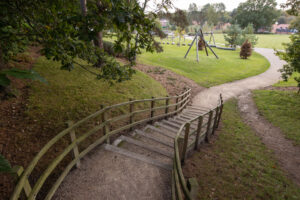 20/10/2023
Enjoy walking? Why not take part in the Mindenhurst Step Count Challenge!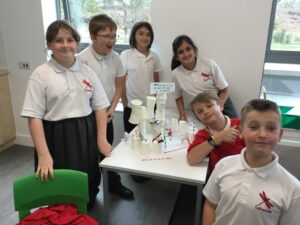 19/10/2023
The Mindenhurst team supports newest members of the community, Lakeside School