Over the coming months, work will be carried out to upgrade the electrical infrastructure in Deepcut and Mindenhurst to increase the capacity of the network.
This work is necessary to comply with Government changes in legislation, which requires the provision of fast electric vehicle (EV) charging. Unfortunately the current electrical network didn't have the capacity to supply this type of charging therefore the network will be upgraded from the primary substation in Farnborough. Once complete the extra capacity will enable us to provide fast EV charging, not only in new homes, but also extra charging points located in the public car parks at St Barbara's Church and the new sport hub.
The work is being carried out by Blu-3, who will have two teams working over an 8 month period to install new power cables along the 5.5km route from Farnborough to Deepcut. Their teams will be working Mon-Friday, 08:00 to 17:00, and the route they will follow is shown on the map below.
Blu-3 will be carrying out letter drops to notify residents of works affecting their homes or premises. They are also attending the next two community drop-in sessions so that they can answer questions from local residents. The dates for these sessions are below:
Wednesday 25th January, 10am-12pm
Wednesday 22nd February, 5pm-7pm
If you have any questions regarding this work, please contact us at hello@mindenhurst.co.uk or Blue-3 at hello@blu-3.co.uk.
What else is on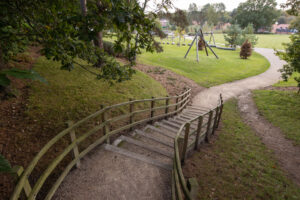 20/10/2023
Enjoy walking? Why not take part in the Mindenhurst Step Count Challenge!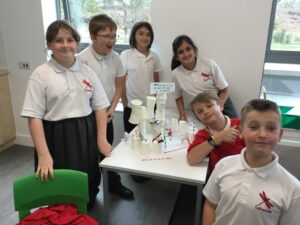 19/10/2023
The Mindenhurst team supports newest members of the community, Lakeside School