Discover Mindenhurst's Minibeasts
Monday 26th July- Join Surrey Wildlife Trust for a minibeast hunt through the Central SANG.
Lift a log, dig in the dirt, gaze through the grass and search for the small insects and animals that live in the woodland. There will be two guided walks at 10am and 11am, all ages are welcome but children must be accompanied by an adult. To book onto this event please contact hello@mindenhurst.co.uk.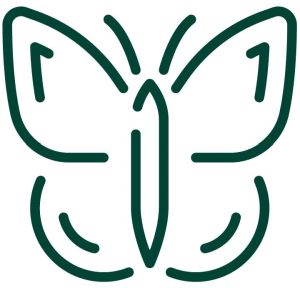 Butterfly Count
Tuesday 27th July – Take part in our butterfly count and spend 15 minutes recording what flutters by in your garden. The results will be submitted to Surrey Wildlife Trust and it will help them build up a picture of garden butterfly populations. Use our handy ID sheet to help you identify the butterflies you see and return your results to us at hello@mindenhurst.co.uk. Download the Butterfly ID Sheet here.

Wild Art Competition
Create art out of nature or art inspired by nature, the only limit is your imagination!
There will be an under 10s and over 10s category, with a Go Ape Voucher for the winners and painting set for highly commended works. Please send a good photograph of your artwork to hello@mindenhurst.co.uk along with your name, age, and address.
We are always impressed with the creativity within the community so we are really looking forward to seeing your wild art creations.
The deadline for entries has been extended to Sunday 1st August.

Bat Walk – Now Fully Booked
Thursday 29th July – An evening bat walk led by Surrey Wildlife trust where we will learn more about our nocturnal neighbours. Using a bat detector to hear the calls of bats as they flit overhead on a dusk-lit evening is really an experience not to be missed!
This event will start at dusk (8.30pm) and run until 10pm.
Friday 30th July – Experience the sights, sounds, smells and excitement of exploring nature at night.
Click here for tips and activities that you can do in your own back garden or around the local area.
Saturday 31st July – We have beautiful natural spaces locally but how much do you know about the plants and trees you walk past? Follow our Tree Trail and learn more about these amazing trees and the wildlife that rely on them for food and habitat.
This will be a self guided trail around the Central SANG that will run from Wednesday 28th July to Sunday 1st August. Please click here for a map showing the route through the SANG.
Sunday 1st August – Here is fun and easy DIY Bird Bath Activity to do at home that will encourage birds to your garden for a drink or a cooling bath. All the family can get involved and afterward just sit back and watch your feathered friend enjoy themselves.
Click here for details of the activity on the RSPB website.
What else is on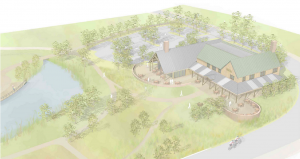 10/01/2022
Construction of a new Hall & Woodhouse multi-million-pound community pub, The Frog at...