Monday 25th July – Local Wildlife Talk
Join Surrey Wildlife Trust for a talk on our wonderful local wildlife. Find out more about the animals that are living alongside us and the role SWT play in protecting them. The talk will begin at 5.30pm on the decking next to the village pond.
Tuesday 28th July – Bat Walk
 Book onto our evening bat walk led by Surrey Wildlife Trust and learn more about our nocturnal neighbours. Using a bat detector to hear the calls of bats as they flit overhead on a dusk-lit evening is really an experience not to be missed! To book onto this event please contact hello@mindenhurst.co.uk.
Minibeasts hunt
Wednesday 27th July –Come along to our minibeast hunt in the Central SANG. Lift a log, dig in the dirt, gaze through the grass and search for the small insects that live in the woodland.  We will help you carefully catch and identify them using a guide sheet. All ages are welcome but children must be accompanied by an adult. To book onto this event please contact hello@mindenhurst.co.uk.

Thursday 28th July – Wild Photography Competition
Practise your photography skills and capture a photograph of wildlife in Mindenhurst and Deepcut. Weather you photograph an insect, your dog enjoying a walk, or you are lucky enough to spot a deer, we would love to see them. There will be an under 12s and over 12s category, with a £25 voucher for the winners. Please email your entries to hello@mindenhurst.co.uk by Thursday 28th July, Winners will be announce on Friday 29th July via our Facebook page.
Friday 29th July – Help the Hedgehogs
Hedgehogs numbers are declining in Britain and really need our help. There are many simple things we can all do to make a real difference for hedgehogs; logging sightings, making your garden accessible and hedgehog friendly, or donating to conservation charities. Activities and further information on how we can all help protect on of the UK's favourite wild animals will be available here shortly.
What else is on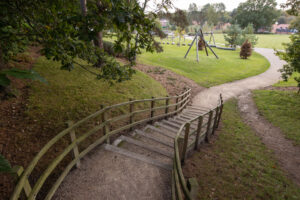 20/10/2023
Enjoy walking? Why not take part in the Mindenhurst Step Count Challenge!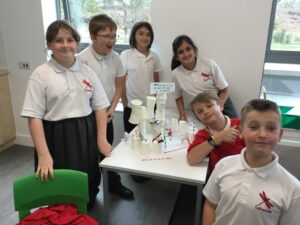 19/10/2023
The Mindenhurst team supports newest members of the community, Lakeside School