On Wednesday 5 April the Mindenhurst project team and local residents came together to celebrate Easter – and the arrival of spring – on the Village Green. The event was a huge success with over 70 children taking part in the festivities.
This year's Easter event offered a range of activities for the whole family to enjoy. It included Easter arts and crafts, a bunny themed scavenger hunt around the Village Green, and plenty of chocolate to share.
It's the first community event of the year at Mindenhurst, the project team has already confirmed there will be more to come.
Niki Dufour, Community Relations Manager, at Skanska, said: "It was fantastic to see so many families taking part and coming together to celebrate Easter. It was lovely to meet so many people and to see the wonderful sense of community that is developing in Mindenhurst. We really enjoy hosting community activities and events and are looking forward to more events like this in the near future."
What else is on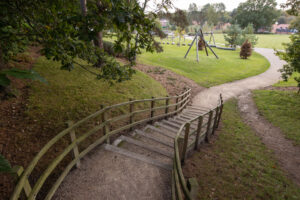 20/10/2023
Enjoy walking? Why not take part in the Mindenhurst Step Count Challenge!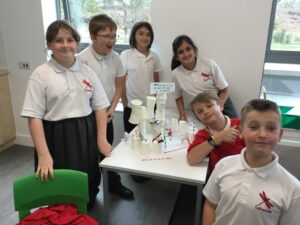 19/10/2023
The Mindenhurst team supports newest members of the community, Lakeside School