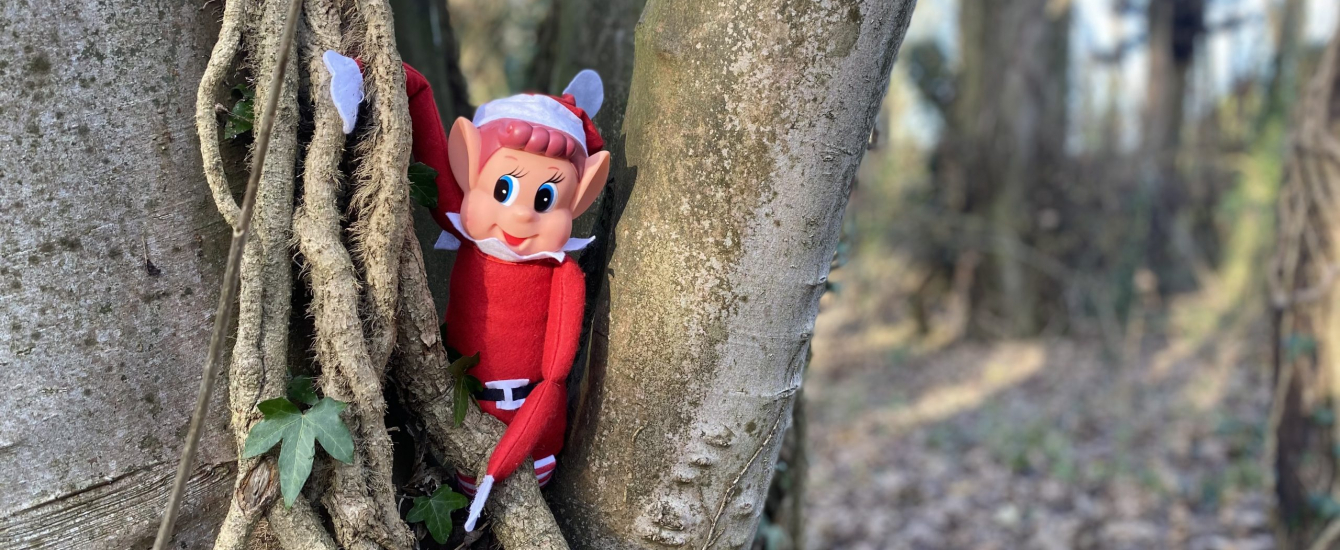 Christmas Elves in the Central SANG
Calling all Elf Detectives
We have heard reports that playful Christmas Elves are heading to the Central SANGs again from 10th to
20th December.
We need some help checking up on them to make sure they are not getting into too much mischief. So why not have a festive walk through the Central SANGs and see who you spot playing in the trees!
If you want an extra challenge, see if you can answer the questions below and email your answers to hello@mindenhurst.co.uk. We will select a random winner from all the entries and they will receive a £50 National Trust Voucher.
Christmas Elves Quiz
1- What colour aeroplane is the elf is flying?
2 – How many elves are in the North Pole Tree?
3 – What book is sending an elf to sleep?
4 – What have the Elves written on the safety sign?
5 – Some elves are decorating a tree with christmas tree decorations but what has shocked one of the elves?